The Coolest Thing About These Photos? They're Actually NOT Photo-shopped!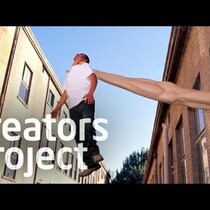 Posted August 28th, 2014 @ 5:38am by AMTB
Wei uses a series of visual tricks that use mirrors and wires to make the viewer believe that the people in his photos are actually flying through the air. It's amazing visual trickery.
Just take a look for yourselves...